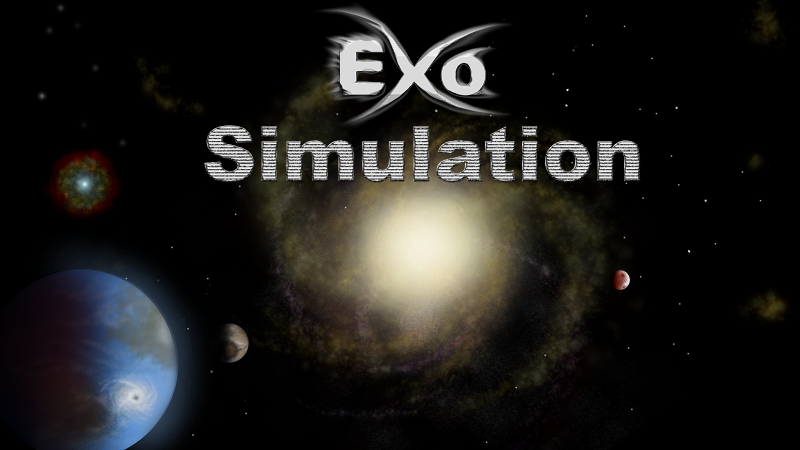 Exo Simulation
Exo Simulation, Update 0.6.62
---
Hey,

I've fixed some issues including not moving clouds, crash when planet is destroyed, and the zoom that wasn't working well.
I've improved climate simulation code and tweaked some variables used by it.
Travel have been improve a little with the background moving and a fresh background for every trip in space.
I've deleted the treasure pack in pod's loots, regular treasures can still be found and sometimes in bulk.
I've deleted the dialogues during intro that were not needed here anyway.
I've improved the information panel while we're on the planet screen, it greatly improve readability.
I have once again update the main menu.
Added a message when you creating a game profile ( so when you enter the game for the first time you see it too ).
Added spaceships price.
Reduce impact of heat on the ground's height.
Thanks for playing, see you soon for next update !
Greg.

Files
ExoSimulation 0.6.62.zip
60 MB
Mar 03, 2018